Oil & Gas Applications
The oil and gas industry makes up the world's largest energy supply. From market research to advancement in drilling, constructing reliable and efficient oil and gas networking equipment to monitor control systems is critical in the oil and gas industry.
---
Offshore Platform
---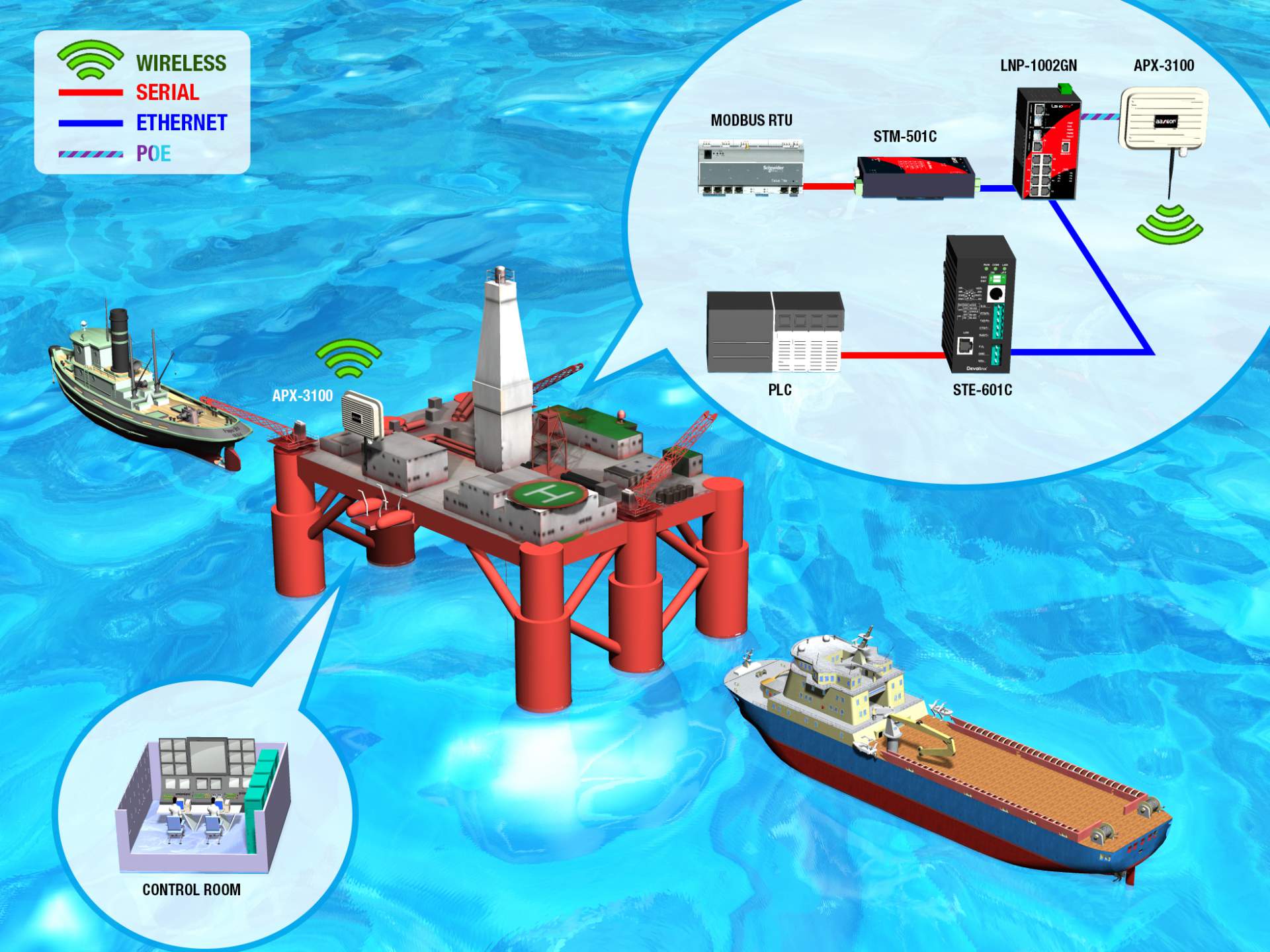 Applications
Safely monitor and control devices on an offshore platform via a control room.
Application Requirements
Continuous monitoring of devices and the ability to support high bandwidths
Wide operating temperature for reliability in harsh environments
Wireless link across oil platform
Key Products
APX-3100
STM-501C
STE-601C
LNP-1002GN-T
Oil Pipeline
---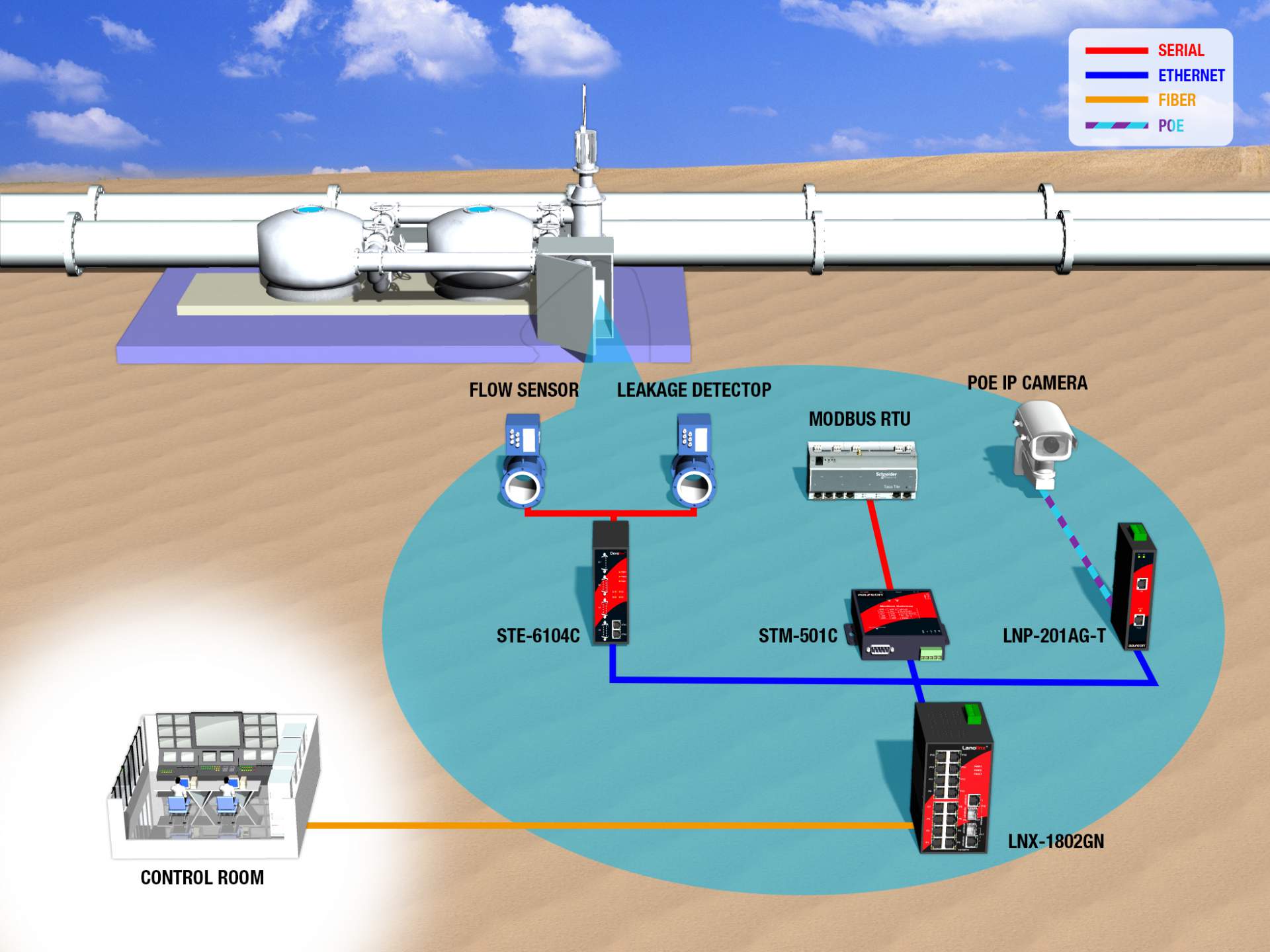 Applications
Reliably and securely network and monitor a pipeline from a central control room.
Application Requirements
Provide remote monitoring, access and control of field site equipment, and surveillance capability of pipelines from control center
Network equipment that is suitable for wide temperature, high humidity, dust and even explosive environments
Fiber optics for long distance transmission of data across miles
Key Products
STE-6104C
STM-501C
LNP-201AG-T
LNX-1802GN-T