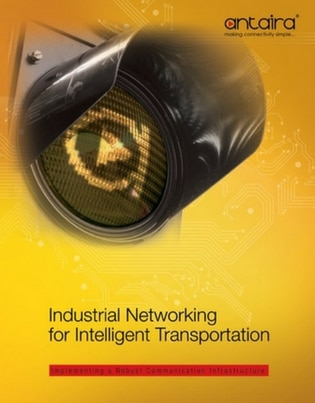 ITS Booklet: Industrial Networking for Intelligent Transportation
To keep traffic operating more efficiently, applications such as electronic toll collection, weigh station, intersection monitoring, passenger rail, and tunnel must have reliable, real-time network communication with traffic management centers to construct a successful intelligent transportation system.
Download
Bus Depot
---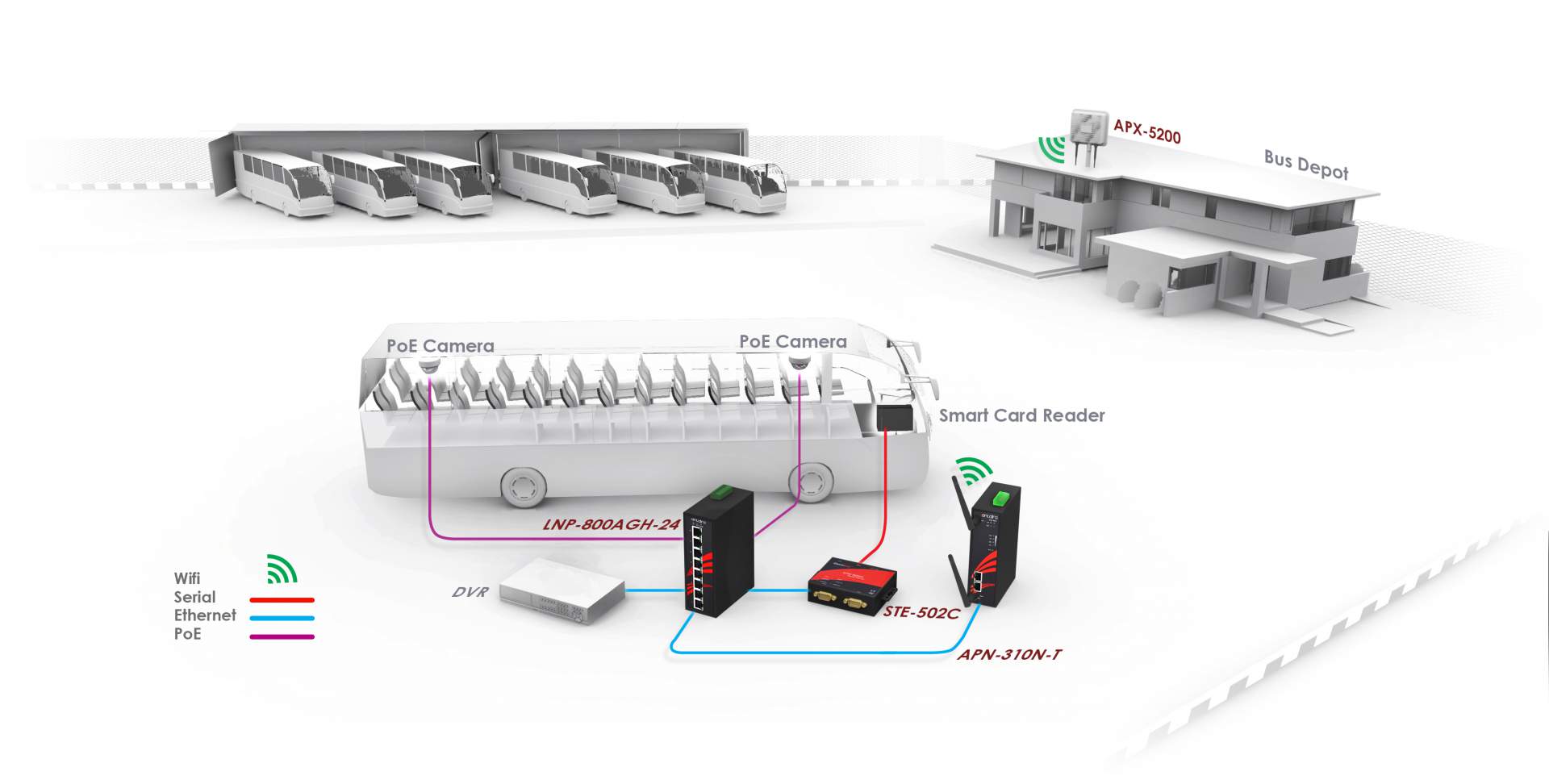 Applications
Wirelessly network devices on a fleet of buses and seamlessly transmit information with a central location.
Application Requirements
Ability to provide Wi-Fi connectivity for devices & download data to a central location
Devices such as cameras and DVRs to capture and store surveillance on-board multiple buses
Light Rail
---
Applications
Provide central control center remote access/control/monitoring of outdoor equipment such as rail signaling, video surveillance, message display boards within the light rail station.
Application Requirements
Remote operation of serial metering and traffic lights
Real time information update of train schedule
Real time networking with ATM ticketing machine
Surveillance IP camera networking
Rugged, outdoor, extended operating temperature devices
Key Products
STF-300C-CM02
STE-6104C-T
Railroad Crossing
---
Applications
Allows railroad crossing warning systems to transmit and protect serial data signals from one intersection to the next over long distances.
Application Requirements
Automatic serial data transmission between railroad crossing intersections
Solutions with ESD and EMI protection
Optical fiber media path to extend distance and prevent corrosion
Built in serial optical isolation and high surge protection
Compact design to fit in existing enclosures
Wide range operating temperature support for any ambient weather conditions
High industrial grade with long product life cycle
Toll Plaza
---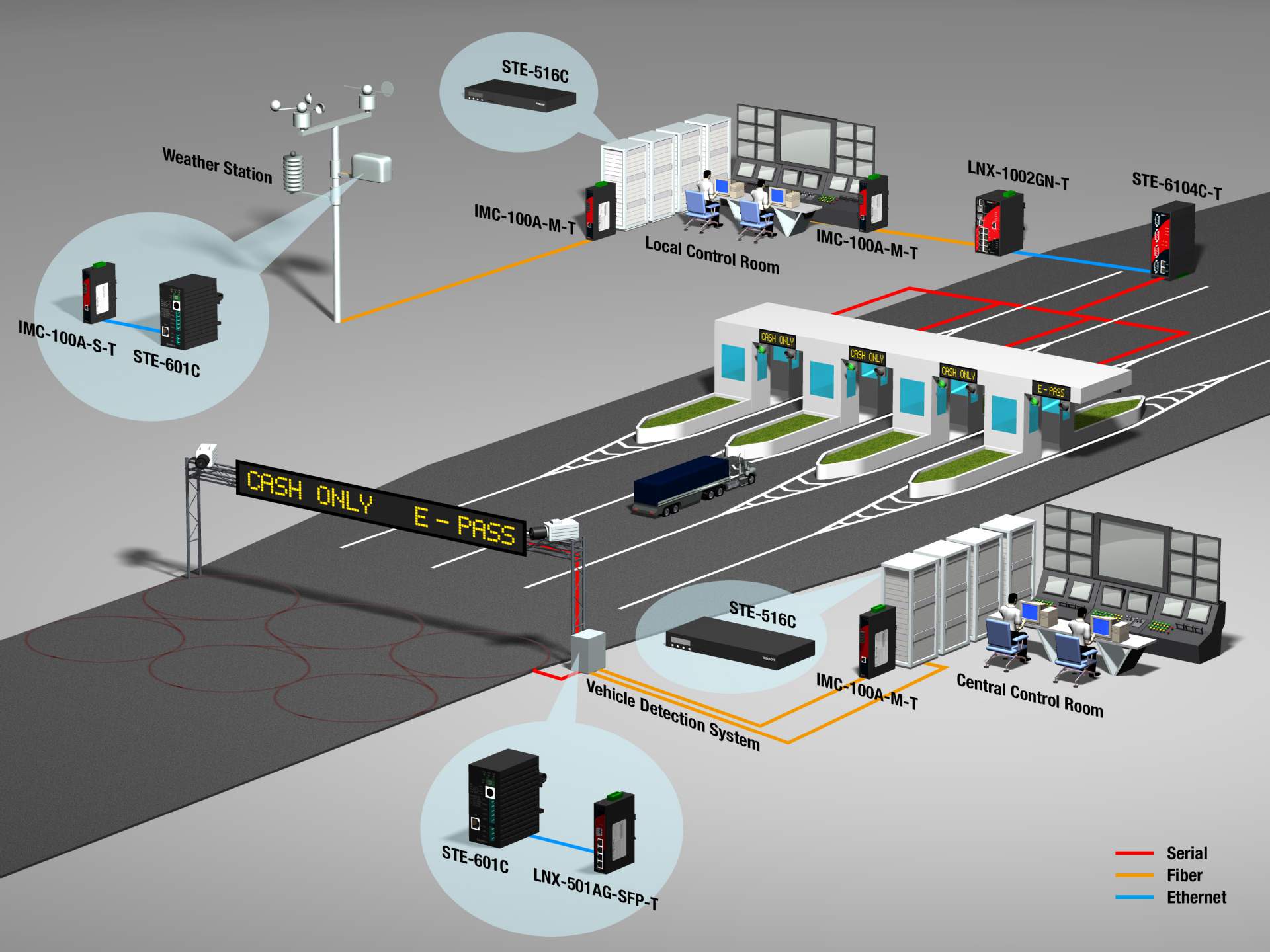 Applications
Improve real-time traffic control and monitoring within a toll road.
Key Products
IMC-100A/IMP-100A-T
STE-601C, STE-6104C-T, STE-516C
LMP-1002C-SFP
Traffic Monitoring
---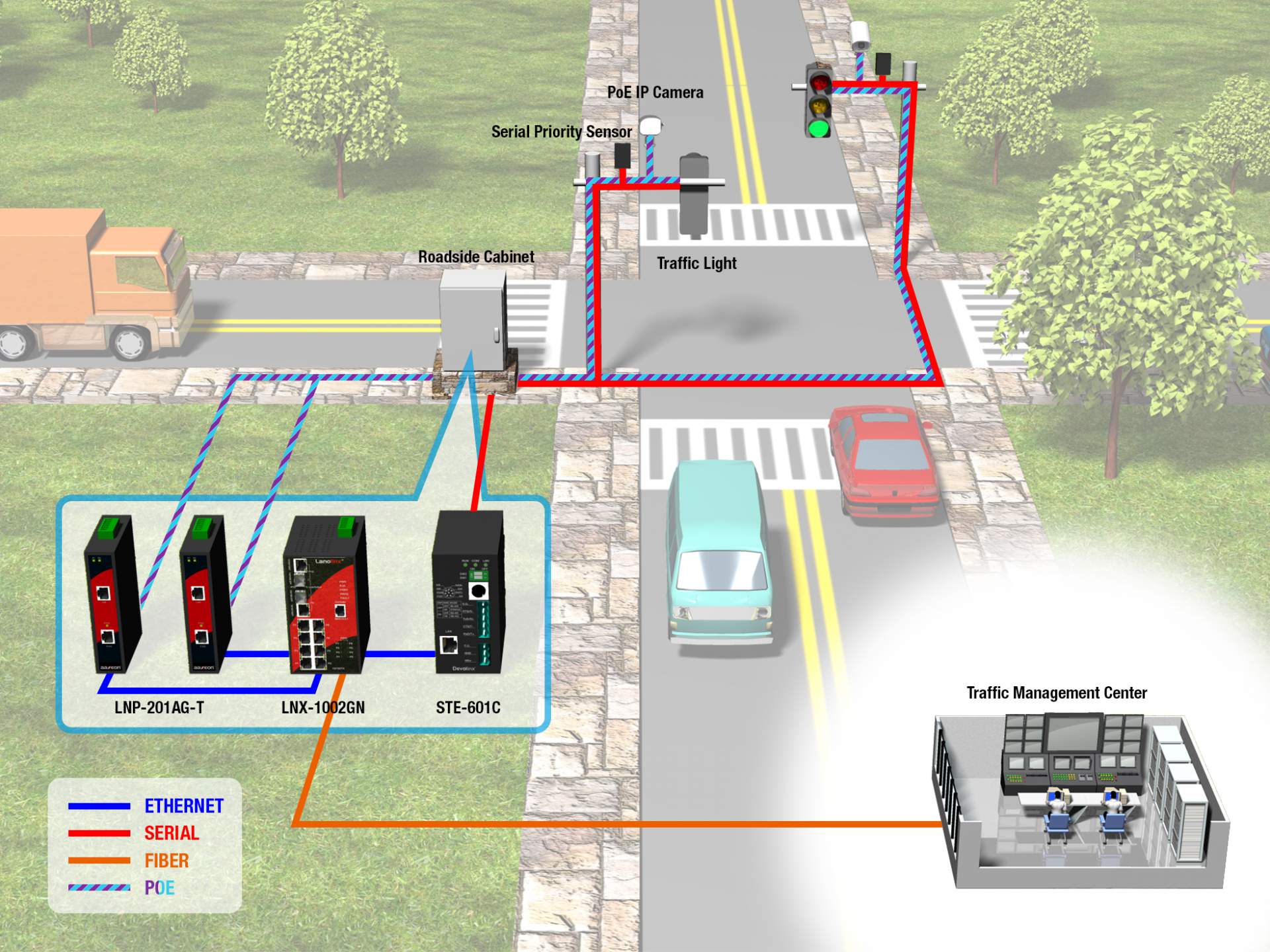 Applications
Network and monitor city intersections.
Application Requirements
Ability to utilize real-time traffic monitoring
Capable of using fiber to network different traffic controller equipment
Weight Station
---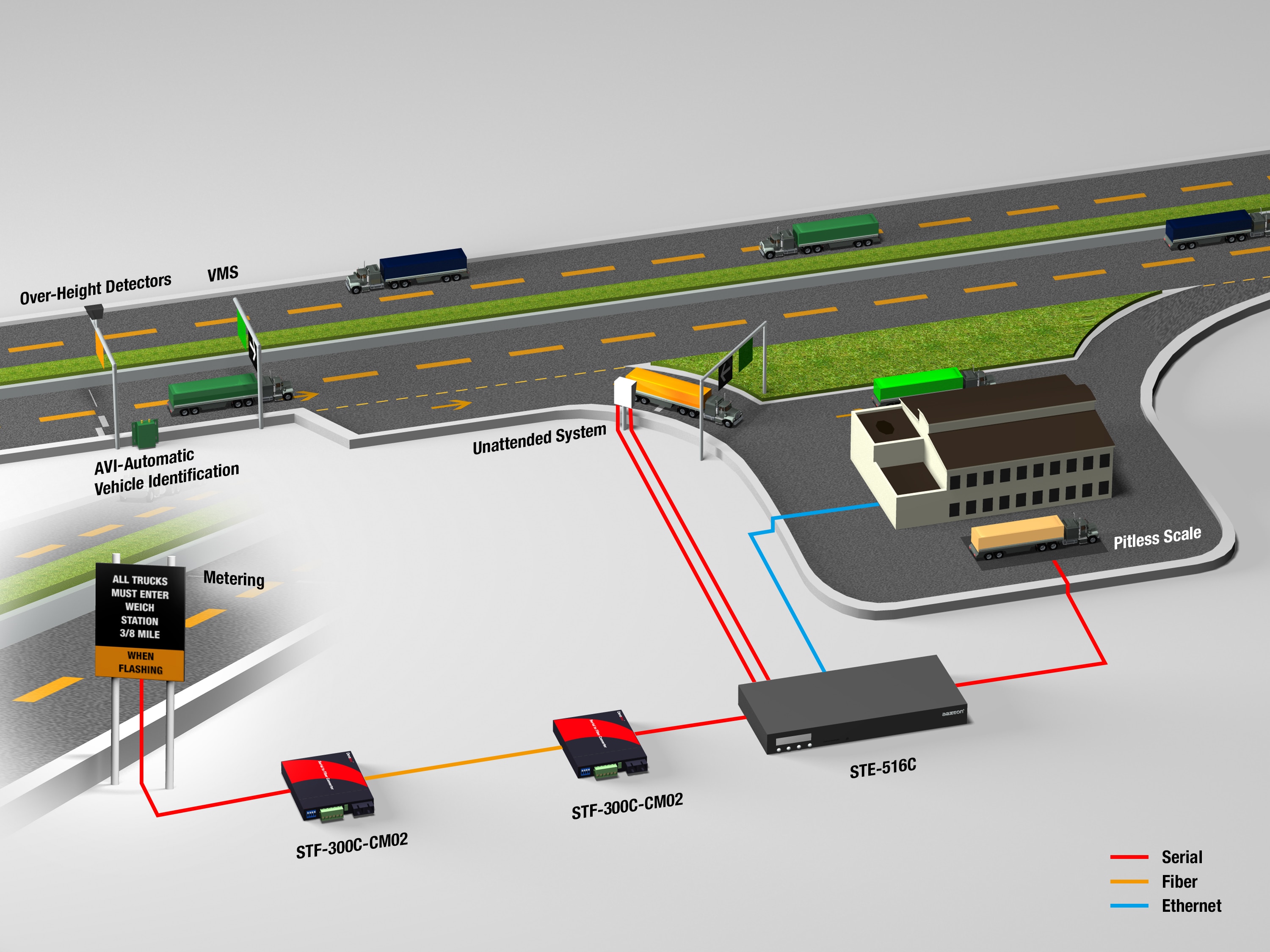 Applications
Network roadside equipment to allow remote access capability.
Application Requirements
Require remote operation serial metering device to alert vehicle drivers
Real time data transmission from outdoor equipment such as pitiless scale and unattended system