News
12/04/2018
Antaira Technologies Launches New Industrial Wireless Devices (ARS/X/Y-7234-AC Series)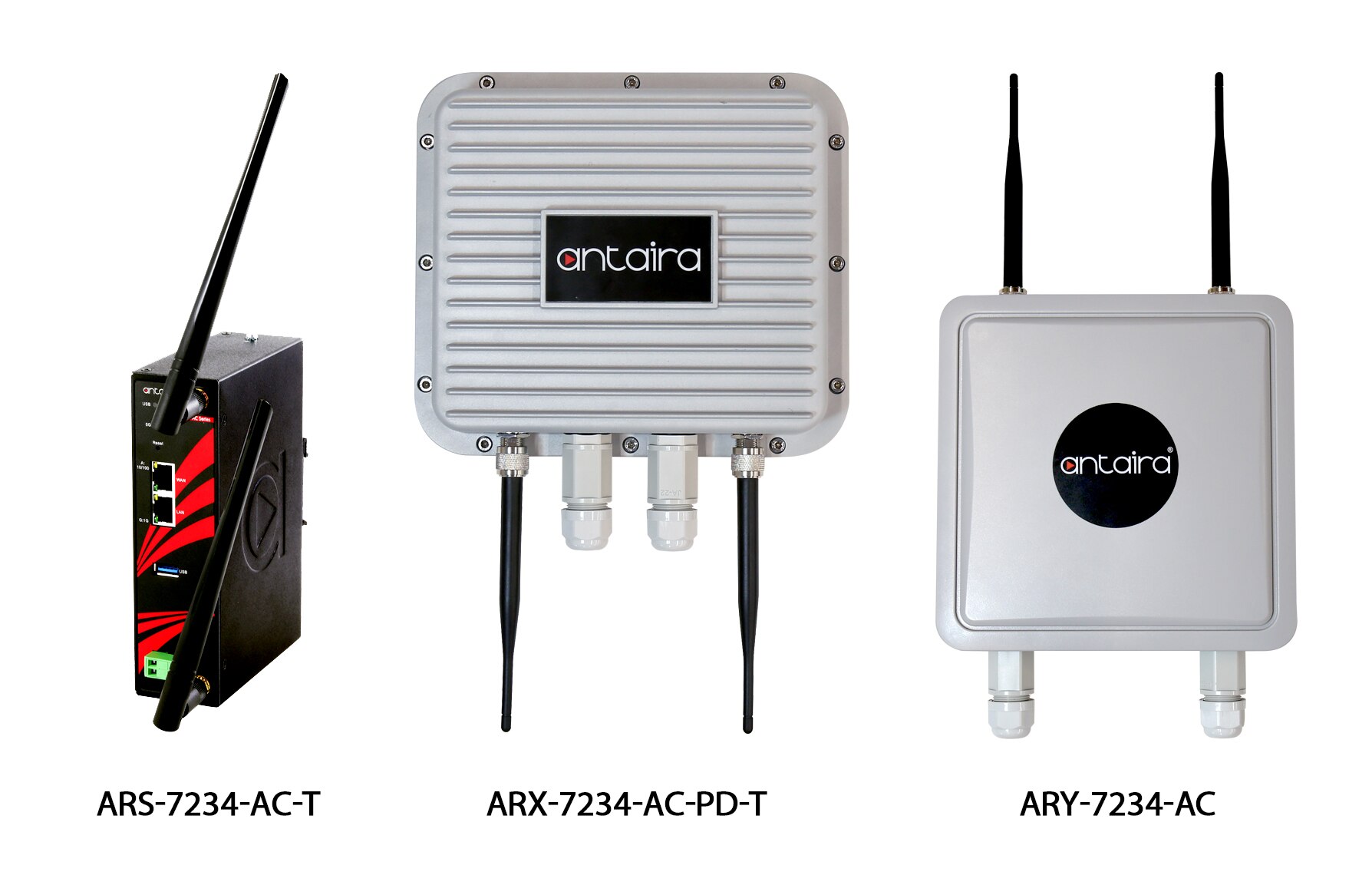 Antaira Technologies is a global leading developer and manufacturer of industrial networking devices and communication solutions for harsh environment applications and is proud to announce the expansion of its industrial networking infrastructure family with the introduction of the ARS/X/Y-7234-AC series.

Antaira Technologies' ARS-7234-AC-T is designed for enterprise and industrial wireless access applications and also allows the user to position the wireless antenna in a better signal-broadcasting location for improved industrial wireless coverage and signal strength or simply in a more convenient location. While both ARX-7234-AC-PD-T and ARY-7234-AC-PD are designed for outdoor wireless access applications and are IEEE 802.3af/at compliant. The difference between ARX and ARY is that one is made of IP67 rated metal housing and the other is made of IP67 rated plastic housing.

All three wireless units are embedded with Qualcomm IPQ4029 Quad-Core chipset and supports high-speed data transmission of up to 867Mbps.All three industrial wireless units are capable of operating in different modes, which makes them suitable for a wide variety of wireless applications including long-distance deployments.


About Antaira Technologies:
Antaira Technologies is a global leading developer and manufacturer that provides high-quality industrial networking and communication product solutions. Since 2005, Antaira has offered a full spectrum of product lines that feature reliable Ethernet infrastructures, extended temperature tolerance, and rugged enclosure designs. Our product lines range from industrial Ethernet switches, industrial wireless devices, Ethernet media converters, and serial communication devices. Our vast professional experience allows us to deploy a wide array of products worldwide in mission-critical applications across various markets, such as, automation, transportation, security, oil & gas, power/utility, and medical.