News
05/29/2019
Antaira Releases 10G Copper to 10G SFP+ Media Converter (FCU-6001-SFP+)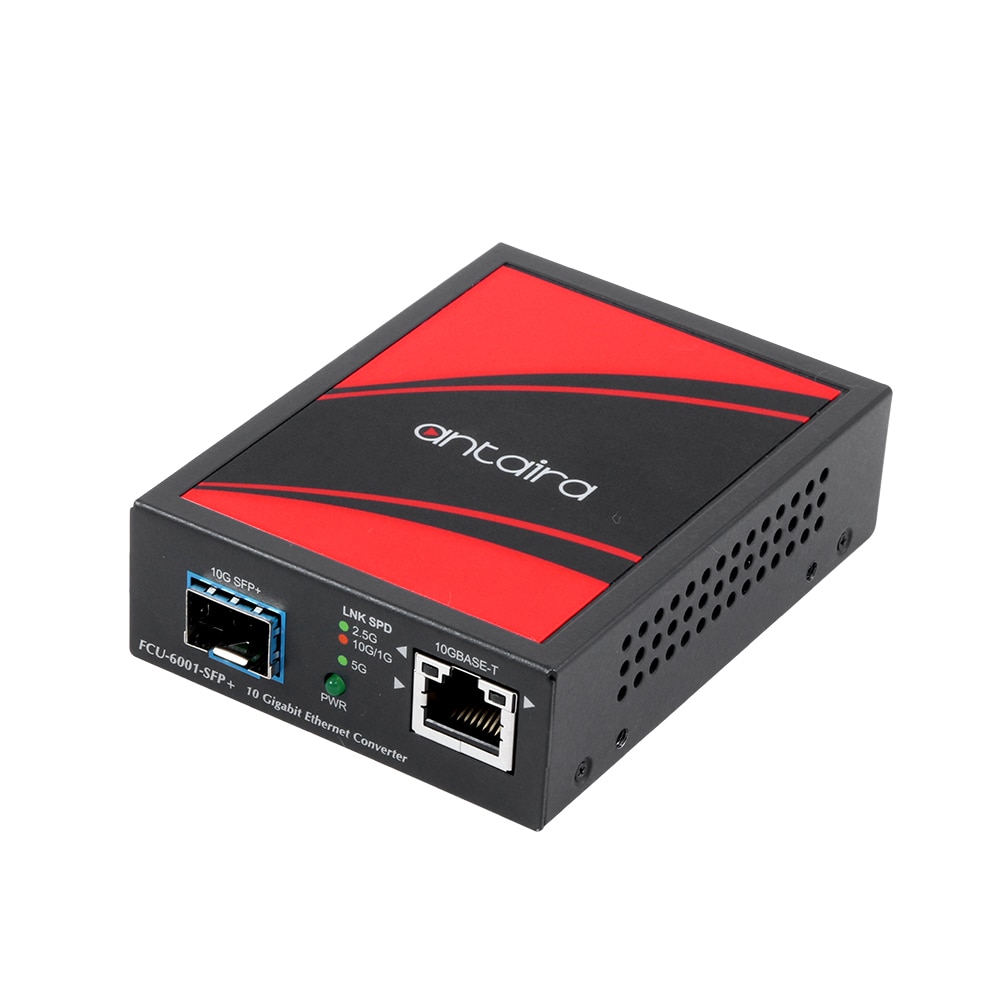 Antaira Technologies is a global leading developer and manufacturer of industrial networking devices and communication solutions for harsh environment applications and is proud to announce the expansion of its industrial networking infrastructure family with the introduction of the FCU-6001-SFP+.

Antaira Technologies' FCU-6001-SFP+ industrial media converter is equipped with one 10G/5G/2.5G/1G Base-T auto-negotiation port and one 10G Base-X SFP+ slot. It supports 10Gigabit Ethernet media conversion from copper 10GBASE-T to fiber multi-mode or single-mode, utilizing 10GBASE-SR or 10GBASE-LR SFP+ transceiver installed in the SFP+ slot to extend distances to servers, industrial switches and patch panels. The deployment distance can be extended from 300 meters (multi-mode) to up to 60 kilometers (single-mode). They are designed for use in network environments where the ultra-high bandwidth provided by 10Gigabit Ethernet is required, for example, data center cloud computing, enterprise backbones, campus networks, and carrier infrastructure.

The FCU-6001-SFP+ supports chassis as well as wall mountable orientations and provides an operating temperature range from 0°C to 50°C.


About Antaira Technologies:
Antaira Technologies is a global leading developer and manufacturer that provides high-quality industrial networking and communication product solutions. Since 2005, Antaira has offered a full spectrum of product lines that feature reliable Ethernet infrastructures, extended temperature tolerance, and rugged enclosure designs. Our product lines range from industrial Ethernet switches, industrial wireless devices, Ethernet media converters, and serial communication devices. Our vast professional experience allows us to deploy a wide array of products worldwide in mission-critical applications across various markets, such as, automation, transportation, security, oil & gas, power/utility, and medical.