News
03/25/2020
IP30 Ethernet Extenders from Antaira
BREA, CA – March 25, 2020 – Antaira Technologies is a global leading developer and manufacturer of industrial networking devices and communication solutions for harsh environment applications and is proud to announce the expansion of its industrial networking family with the introduction of the LEP-301M-KIT.

Antaira Technologies' LEP-301M-KIT was designed to overcome the 100meter limitation of Ethernet. This kit comes with both the near end (LEP-301M-TX) and the far end (LEP-301M-RX) for a complete set. The LEP-301M-KIT goes beyond simply extending Ethernet by also extending Power over Ethernet (PoE) with distances up to 1000 meters. This makes installing and powering remote PoE/PD devices simple. Devices such as security cameras, wireless access points, alarms, traffic controllers, sensors and tracking devices that are found in traffic management, oil and gas pipelines, and weather tracking could benefit from this technology.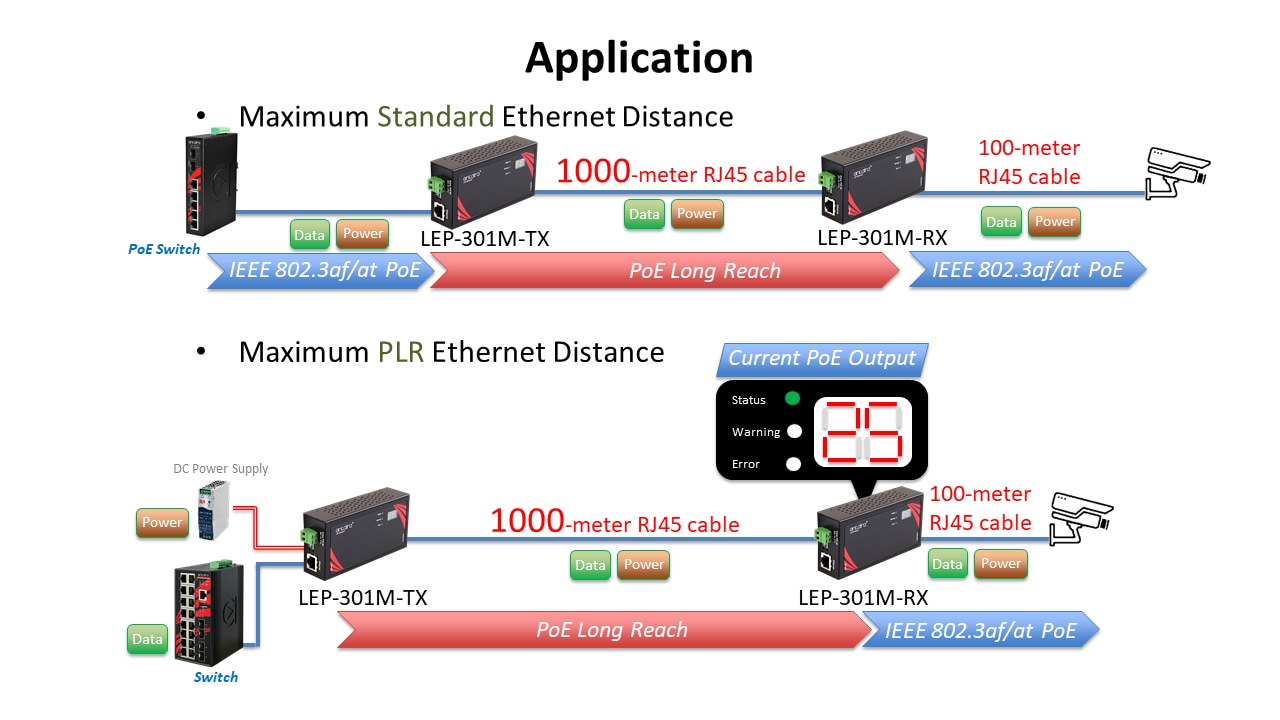 About Antaira Technologies:
Antaira Technologies is a global leading developer and manufacturer that provides high-quality industrial networking and communication product solutions. Since 2005, Antaira has offered a full spectrum of product lines that feature reliable Ethernet infrastructures, extended temperature tolerance, and rugged enclosure designs. Our product lines range from industrial Ethernet switches, industrial wireless devices, Ethernet media converters, and serial communication devices. Our vast professional experience allows us to deploy a wide array of products worldwide in mission-critical applications across various markets, such as, automation, transportation, security, oil & gas, power/utility, and medical.